Cars
2013 Honda Crosstour Concept Shows up with a Fresh Face at the New York Auto Show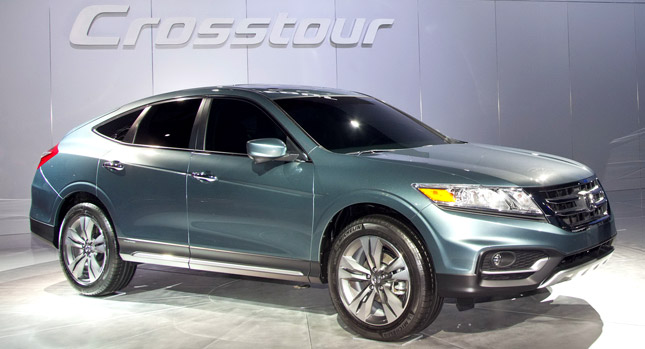 If you were looking for Honda to present a brand-new Crosstour model at the New York Auto Show, you lucked out.
What Honda brought to the Big Apple is essentially a subtly refreshed version of the current Crosstour, which launched in the market in December of 2009 amidst snarky criticism about its looks.
Most changes can be found up front where the Crosstour gets a new chrome grille that's pushed back along with a more rugged-looking bumper with pronounced fog lamp housings and a protective plate.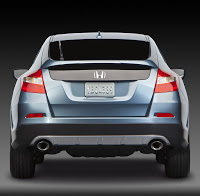 At the back, even though you may not notice it, Honda says there's a revised tailgate that sports "a more horizontal design to add visual width to the sculpted lines at the rear", while the bumper has also been redesigned and features the same black moldings as the front bumper.
The new contrasting moldings on the doors and the redesigned alloy wheels complete the exterior revisions for the 2013 model.
Read more »
-
Scoop: 2014 Volvo Xc60 Facelift Captured Undisguised In China
As was the case with Volvo's subtly refreshed 2014 S80 sedan, the facelifted XC60 crossover has also been scooped without any camouflage in China, which, coincidentally or not, happens to be the home of the Swedish brand's owner, Geely. Although...
-
First Official Photos Of The Honda Crosstour Concept, 2013 Ram 1500 And 2013 Lexus Es Leaked?
The automotive pundits over at Cheersandgears seem to have scored a hatrick of scoops publishing what they claim to be, the first official shots of the Honda Crosstour Concept, the 2013 Ram 1500 pickup truck and the 2013 Lexus ES sedan, all of which...
-
Toyota Shows Mildly Updated 2013 Venza Crossover Ahead Of Its Debut In The Big Apple
Among the many refreshed models heading to the New York Auto Show this week for their first public appearance is the 2013 Toyota Venza. The Japanese firm's mid-size crossover gets some subtle exterior revisions, including a less complicated front...
-
Honda Accord Crosstour Spied: Bmw 5-series Gt Meets Its Japanese Match?
The camouflaged prototype you're looking at the picture above is none other than Honda's forthcoming crossover-liftback thingy, often called "CrossTour". The car was scooped by forum member GoVdubSPEEDGo aka "M. Balinsky" who came upon two prototype...
-
2009 Honda Element Facelift: Official Photos
The very first official photos of the revised 2009 Honda Element unceremoniously hit the web today. Expected to hit U.S. dealerships this fall, the 2009 Element obtains Honda's new corporate grille which was first seen in the redesigned Pilot crossover...
Cars